Throughout this website, if a photo has a blue border you may click on the photo to view a larger version of the same photo. To go back to the page click your back button.
Mrs C M Jones
Friars Park Farm,
Mollington,
Chester
Cheshire,
CH1 6NT

Telephone: (0044)
01244 851333 or
07952 414775
---




2014 Foals Available Below
50% FIRST PAYMENT secures until weaning early September time -
Please please please no more timewasters.
DUE TO THE BIRTH OF MY GRANDDAUGHTER
"SOPHIE EVE JONES"
ON
11th June 2014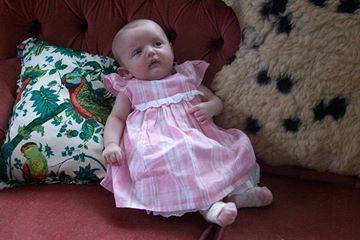 THE PHOTOGRAPHER / COMPUTER OPERATOR IS CURRENTLY
A LITTLE PRE OCCUPIED
BUT
MOST PHOTOS UPDATED 15th August 2014 !!!
Videos updated 08/08/14 for some
IF YOU ARE INTERESTED IN ANY FOAL PLEASE LET ME KNOW & WE WILL MAKE IT A PRIORITY TO TAKE A PHOTO OF IT FOR YOU.
copy video links into new browser on your computer to view
Bunbury Sarista

chestnut filly (could go liver)

Sire: Millcroft Thriller

Dam: Bunbury Saffron

Just Exquisitite - super mare in the making

Video Link

new video:-

http://youtu.be/MRdoWKt2IKc

Bunbury Crepe Suzette

Very Very Liver Chestnut Filly

Sire: Bunbury Satinwood

Dam: Bunbury Creme Brulee

Elegant filly that has a beautiful welsh head and eye.

Video Link:-

NEW VIDEO

http://youtu.be/dWQ8gl6mgzQ

Bunbury Fineart

Liver Chestnut Colt

Sire: Millcroft Thriller

Dam: Bunbury Forgetmenot

Super super colt foal that oozes quality a real welsh man.

Strong Mover and will be up to height.

Marked identically to half sister Bunbury Filligree

One not to be missed.

Special home required for this fantastic colt

Bunbury Barcelona

Sire: Bunbury Goodwood

Dam: Bunbury Buds in May

Liver Chestnut colt

to make full 13.2hh

video link

http://youtu.be/nedJAps-a4o

Bunbury Simple Simon

Sire: Bunbury Goodwood

Dam: Bunbury Samba

Liver Chestnut colt.

super mover will make the most gorgeous leading rein

if you have the room to store him.

reasonably priced to showing home
---
---
Stud Fees - a limited number of mares accepted
Bunbury Figaro - not to public stud.
Millcroft Thriller - Not to public stud
Bunbury Firecrest - Not to public stud
**
Bunbury Goodwood - £250

Bunbury Satinwood - £250
Keep at grass only £10 per week.
Book early to avoid disappointment.
VISITORS ALWAYS WELCOME -please telephone first
Email: bunburyponies@yahoo.co.uk